Description
Why is the sky blue?
We are given a PCAP file containing some Bluetooth traffic. The flag has probably been transmitted between the devices. Let's see what files has been sent.
[Megabeets]$: binwalk -e blue.pcap

DECIMAL       HEXADECIMAL     DESCRIPTION
--------------------------------------------------------------------------------
40535         0x9E57          PNG image, 1400 x 74, 8-bit colormap, non-interlaced
Binwalk found a PNG image but couldn't export it. I opened Wireshark and searched for the string "PNG" in the packet bytes. I found the 7 packets containing the PNG and exported their packet bytes (i.e Only the DATA, without the header bytes of each packet: 02 0C 20 FC 03 F8 03 47 00 63 EF E6 07). I then concatenated the output files using HxD,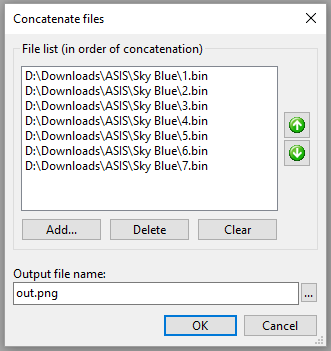 and deleted the extra data preceding the PNG file header.

We now have the PNG file which is the flag: